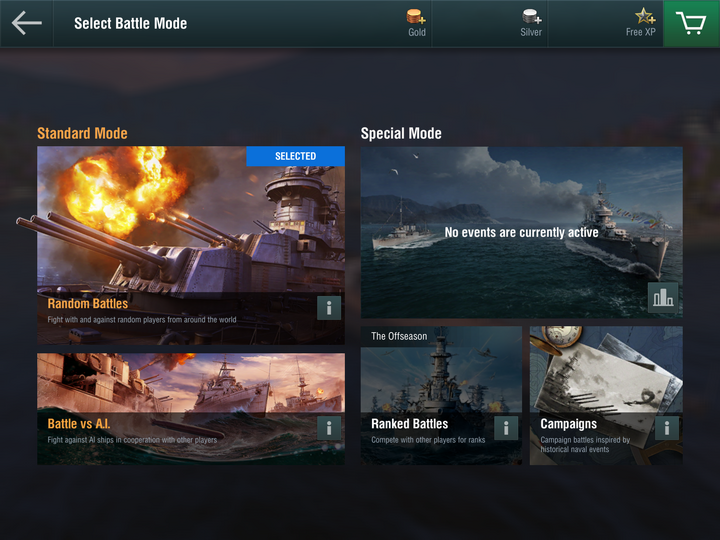 General information
it is noted that ships of the same or similar tier is recommended for battles as teams are matched based on their highest ship tier
In WoWSB, there's altogether of 4 Battle modes
Random Battles
Its a 7v7 Battle with games classified into 3 sub-categories
Standard Battle
Each team has its own base
Options to win:
Destroy all enemy ships or capture all bases.
If time runs out, the team with the highest point wins
Nautical Superiority
Only 1 Neutral Capture area
Options to win:
Destroy all enemy ships
Score 1000 points before the enemy team by capturing the center area and destroying their ships
Earn more point by the end of the Battle
Domination
Score 1000 points before the enemy team or earn more points by the end of the round. In this mode, teams score points by capturing areas and sinking enemy ships.
theres 2 types capture point position. 3-point capture system and 4-point capture system
Co-op Battles
Its a player vs AI game. But as of Update 0.7.4, Only Standard Battles are available for now
Standard Battle
To destroy all enemy ships or capture all bases
Implemented on Update_0.8.0. Click on Campaign to find out more
Ranked battles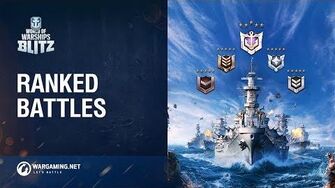 Implemented in Update 1.1.0, Rank battles allows a Full Fledge PVP format to compete against each other.
Features included are:
7v7 style matchmaking
Domination format
No Bots included
3 hour opening window, split into 2 slots, spanning across a month
Each team is only allowed only 1 aircraft carrier(CV)
Requirements:
Level 15 account
Specific Tier requirement per season
Time limit: 8 mins of non stop action
Points & Medals
Medals
Name
Star required to proceed to the next tier
Bronze
5
Silver
Gold
Diamond
Master
Not applicable
The amount of points you win or lose depends on your performance in battle. If you lose but come first in your team, you will lose less points than if you placed last in your team. Similarly if you win, with top players getting more points for winning. This means that performing well in battle, even if your team is losing, does matter!
losing the first battle after being awarded the next division, allows the player to retain his promoted division
Rewards
At the end of each season, following rewards are given to the players, depending on their division.